Re: Older stick welders vs. new DC inverter stick welder: which to choose?
Never used most of these transformer or DC generator stick welders you guys are on about, to be honest. So my opinion is a bit one-sided.
I've used several buzzboxes, Pickhill/Oxford oil cooled welders, several old BOC oil cooled transformers, as well as a MOSA diesel engine drive (not sure what technology it used) and to be fair, I've done way more stick welding on inverters than on anything else now.
I just know what I like. Best stick welder I've used is my XMT. there's a really good reason why several members have already mentioned them in this thread. If you haven't used one, then go try someone's!
Close second would be a Lorch Micorstick i demoed a month or two back... at the time I couldn't justify one for myself or for the company I work for, but to be honest, it's the dogs doo-dahs.
There's a video from Lorch UK of them using one of these units on 115v 16amp supply, going through 145 FEET OF EXTENSION, burning a 4mm 7018 with no problems... and it's smaller than most ladies handbags... It doesn't cost the earth, it has a HUGE tolerance on voltage from generators etc, and can run 6010 no problem due to the power reserves in the guts. I don't think there's a single direct competitor to what that thing can do.
I ran a few rods with it, it's easy strike, super smooth, to be honest it's probably a nicer arc than the XMT, but you'd only know really after using the machine for a good while. All the adjustments are in the background, including hot start time/amperage, arc force, amps/voltage curve, but most people will switch on, adjust amperage, and get on with the factory presets.
Half the reason we are nervous of inverters is because their physical size makes us feel inadequate, lets be honest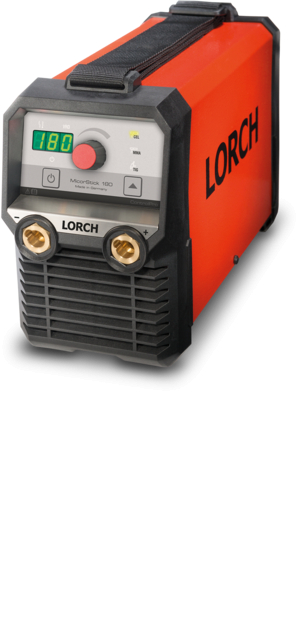 If Lorch brought their products to America, I have a feeling that the performance on 110v would embarrass Blue and Red in a big way.